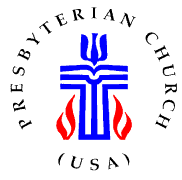 United Presbyterian Church
2360 Longwood
Ave., Reedsport, OR 97467 (541) 271-3214
Sunday Service:
10:30: Choir Warm-up 10:15 • Thursday Study Group: 5:30 - 6:30
Office and Pastor's Hours:
Wednesday, Thursday and Friday from 8:30-4:00
.
Saturdays:
9:00-12:00
.

Making a Difference and Changing Lives Since 1919
---
Last updated: 05/24/2018 Working together to make the world a better place.

Welcome to Our Website
Anything for the June calendar? Please let me know as soon as possible so I can get it in this Sunday's bulletin.
We could use more volunteers as ushers and layleaders. Please think about volunteering.
Study Group will resume this week on Thursday, 5:30pm. The Genesis chapters to read are chapters 18, 19 and 20.
Like to play and sing? So do we. Talk to Buck, Nada, Ellie, Tom or Eva about becoming a part of the "Nonprophets".
Life can be frustrating and painful. So, if you're feeling stressed out and need an ear to listen, drop by—I will be glad to sit, listen and help if I can. Everything is always held in the strictest confidence.
Counter