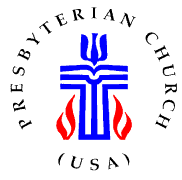 United Presbyterian Church
2360 Longwood
Ave., Reedsport, OR 97467 (541) 271-3214
Sunday Service:
10:30: Choir Warm-up 10:15 • Thursday Study Group: 5:30 - 6:30
Office and Pastor's Hours:
Wednesday, Thursday and Friday from 8:30-4:00
.
Saturdays:
9:00-12:00
.

Making a Difference and Changing Lives Since 1919
---
Last updated: Working together to make the world a better place.
SOC Jazz conert here on Feb. 23 @ 7PM. I missed the last one, but my wife said it was really wonderful. Admission: $10. See you there.
Bob Olstrom's Memorial Service will be held on March 11 after church.
This Sunday's Scriptures, lay leader and music has been uploaded. Click here.
Click here for the photo of the week.
Click here for March Lay Leaders. Click here for March Calendar
We will be having two services on Good Friday, March 30. A Community Service at noon, followed that evening by a Good Friday cantata at 7pm. The evening service is a repeat of last year's because there were a couple of requests for us to repeat it again this year... Therefore, that's what we'll do.
For Lay Leaders (and any anyone else wanting an advance copy), the upcoming scriptures and congregational music are available by clicking here. They are normally uploaded on Wednesday afternoons.
Like to play and sing? So do we. Talk to Buck, Nada, Tom or Eva about becoming a part of the "Nonprophets".
Life can be frustrating and painful. So, if you're feeling stressed out and need an ear to listen, drop by—I will be glad to sit, listen and help if I can. Everything is always held in the strictest confidence.