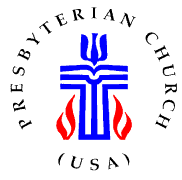 United Presbyterian Church
2360 Longwood
Ave., Reedsport, OR 97467 (541) 271-3214
Sunday Service:
10:30: Choir Warm-up 10:15 • Thursday Study Group: 5:30 - 6:30 (Starts in fall)
Office and Pastor's Hours:
Wednesday, Thursday and Friday from 8:30-4:00
.
Saturdays:
9:00-12:00
.

Making a Difference and Changing Lives Since 1919
---
07/14/2018
Welcome to Our Website
Working together to make the world a better place.
Mark Your Calendars—Church Picnic, August 17 @ 5:30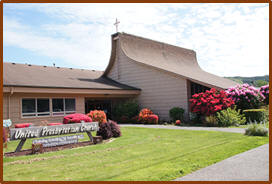 at Roy and Marlene's
Remember: This Saturday we host lunch for the Christmas in July working parties.
Deacons meeting change—Thursday, July 19 @ 9:00a.
Meals on wheels is looking for folks who can help them set-up, serve, or clean-up after meals at the Senior Center on T,TH, or F around 11:30 to 1:00. If you are interested in volunteering, contact Sandy Williams at 541-440-3549.
The UPDATED Lay Leader and Greeter dates are available by clicking here.
This Sunday's scripture readings have been uploaded, as well as last Sunday's sermon.
We could use more volunteers as ushers and layleaders. Please think about volunteering.
Like to play and sing? So do we. Talk to Buck, Nada, Ellie, Tom or Eva about becoming a part of the "Nonprophets".
Life can sometimes be frustrating and painful. So, if you're feeling stressed out and need an ear to listen, drop by—I will be glad to sit, listen and help if I can. Everything is always held in the strictest confidence.
.
1

Nada

Kay S.

COMMUNION Nada & Kathleen

8

Dennis

Cindy

15

Eva

Kathe

22

Marlene

Roy

29

Tom

Linda
Counter