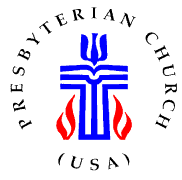 United Presbyterian Church
2360 Longwood
Ave., Reedsport, OR 97467 (541) 271-3214
Sunday Service:
10:30: Choir Warm-up 10:15 • Thursday Study Group: 5:30 - 6:30 (Commencing September 15)
Office and Pastor's Hours:
Wednesday, Thursday and Friday from 8:30-4:00
.
Saturdays:
9:00-12:00
.
Making a Difference and Changing Lives Since 1919
---
UPC Sanctuary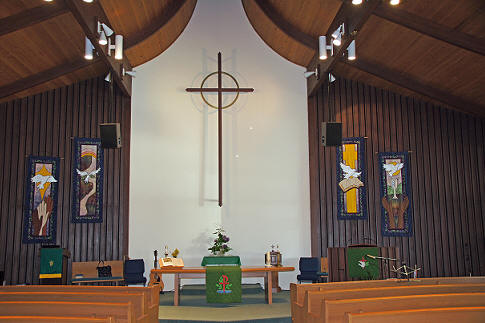 This page was last updated on 08/26/2016—Working together to make the world a better place.

August—September Lay Leaders Click Here

Important Time Change: Choir practice has changed from 7p to 6:30.

Always remember: "God loves you and there ain't a thing you can do about it." (From the Presbyterian Youth Triennium where 5,000 Presbyterian youths gathered to worship. This is an energetic and exciting event. Click here for a partial youtube presentation.)

Scott Cossu Concert here on 9/16 at 6pm—Scott Cossu is an internationally known composer, pianist and recording artist. He was up front when New Age was just beginning over 30 years ago. He was one of the first Windham Hill Artists to join with founder Will Ackerman and Alex Degrassi, in their new label out of Palo Alto, California. Scott signed onto the label the same day as Michael Hedges and they both joined George Winston who was just new to the label himself. In those early days, Scott toured with his label mates as they forged the way for the many artists that would follow in that genre.

Sweets reception to follow the performance.

The September Parish Papers available by clicking here. This month is on the hangups that keep churches from implementing new ideas.

For Lay Leaders (and any anyone else wanting an advance copy), the upcoming Sunday scriptures are available by clicking here. They are normally uploaded on Wednesday afternoons.

Like to play and sing? Talk to Buck about forming an old time gospel group for Sunday morning worship.

Life can be frustrating and painful. Very often the act of telling someone your problems, troubles or concerns relieves the stress and makes you feel better and more at peace. So, if you're feeling stressed out and need an ear to listen, drop by—I will be glad to sit, listen and help if I can. Everything is always held in the strictest confidence.
Day

Lay Leader

Usher

Event

7

Tom C.

Children

Communion Servers: Tom & Bob Cline

14

Cindy T.

Joann O.

Potluck

: Finance/Endowment/Stewardship

21

Eva C.

Kathe L.

28

Tom C.

Linda D.
September
| | | | |
| --- | --- | --- | --- |
| 4 | Nada R. | Children | COMMUNION: Dennis & Cindy T. |
| 11 | Tom C. | Swift Family | POTLUCK - Hosts: W&M&Choir |
| 18 | Eva C. | Cindy T. | |
| 25 | Dennis T. | Joann O. | |