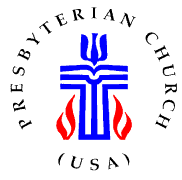 United Presbyterian Church
2360 Longwood
Ave., Reedsport, OR 97467 (541) 271-3214
Sunday Service:
10:30: Choir Warm-up 10:15 • Thursday Study Group: 5:30 - 6:30
Office and Pastor's Hours:
Wednesday, Thursday and Friday from 8:30-4:00
.
Saturdays:
9:00-12:00
.

Making a Difference and Changing Lives Since 1919
---
Last updated: Working together to make the world a better place.

Welcome to Our Website
Cayden Update from Teresa:
Update on Caden: He has had both a bacterial and viral infection. Antibiotics has controlled the bacterial infection but the viral infection continues. However, under the care of his pediatrician, he was stable enough to be discharged to go home.
To keep his sugar level up, he blood is checked often and no, it is not diabetes. He has a long road ahead of him as specialist/pediatrician work to figure out the root cause of the viral infection.
We have been blessed with a very caring medical community that wants an answer to his problem. We continue to ask for healing prayers for him as well as the cause. God bless you all for your prayers and loving concern!
The Nash and Cline family
The following link was shared with us by Lauren Harrold. Theee are both pictures and movie clips of the Good Friday evening service.
The Study Group is back in full swing. Last week we studied the first three chapters of Genesis and boy, what a lively and often funny group. One of the more interesting aspects was that we were all reading from different versions of the Bible. It's funny how the same thing can be said in so many different ways.
This week we will be looking at chapters 4, 5, 6, and 7. If you itnterested, please join us at 5:30 Thursday evenings.
Like to play and sing? So do we. Talk to Buck, Nada, Ellie, Tom or Eva about becoming a part of the "Nonprophets".
Life can be frustrating and painful. So, if you're feeling stressed out and need an ear to listen, drop by—I will be glad to sit, listen and help if I can. Everything is always held in the strictest confidence.
1

Dennis

Cindy

COMMUNION: Dennis & Cindy T.

8

Nada

Linda.

POTLUCK Hosts: Session

15

Tom

Swifts

22

Eva

Kathe

29

Kathkleen

Cindy
Counter