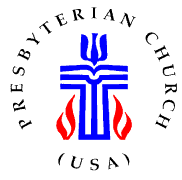 United Presbyterian Church
2360 Longwood
Ave., Reedsport, OR 97467 (541) 271-3214
Sunday Service:
10:30: Choir Warm-up 10:15 • Thursday Study Group: 5:30 - 6:30
Office and Pastor's Hours:
Wednesday, Thursday and Friday from 8:30-4:00
.
Saturdays:
9:00-12:00
.

Making a Difference and Changing Lives Since 1919
---
Last updated: 10/4/2017 Working together to make the world a better place.
Our Church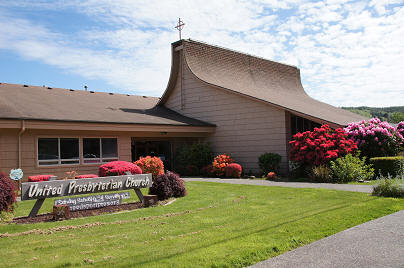 Click here for October Calendar / Click here for October Lay Leaders and Ushers
May the Lord comfort and be with those who were harmed in killed in Las Vegas, and also with the families and friends of those who died. There is no way to make sense of the hatred at the root of it.
Our heartfelt prayers and donations go out to all those In Puerto Rico who are suffering through the ravages and aftermath of hurricane damage. May they receive help quickly. If you would like to mail a check (please write DR000194 on the memo line), you may send it to:
Presbyterian Church (U.S.A.)
P.O. Box 643700
Pittsburgh, PA 15264-3700
There is a new Cascades Presbytery connection by clicking here This issue contains indepth information on Puerto Rico.
Do you wish to give to those suffering the ravages of hurricanes? The Presbyterian Disaster Assistance program is one way to insure that over 90% of your donation actually goes to helping victims. To give to a particular disaster, be sure and put that information in with your check. You can give directly by sending a check to:
Presbyterian Church,
PO Box 643700,
Pittsburgh, PA, 15264-3700.
For Lay Leaders (and any anyone else wanting an advance copy), the upcoming Sunday scriptures are available by clicking here. They are normally uploaded on Wednesday afternoons.
Like to play and sing? So do we. Talk to Buck, Nada, Tom or Eva about becoming a part of the "Nonprophets".
Life can be frustrating and painful. So, if you're feeling stressed out and need an ear to listen, drop by—I will be glad to sit, listen and help if I can. Everything is always held in the strictest confidence.
1

Kay S.

Children

COMMUNION: Kay S. & Eva

8

Dennis

Swift's

POTLUCK HOSTS: Youth & CE

15

Eva

Kay N.

22

Tom

Linda D

29

Nada

Cindy
.