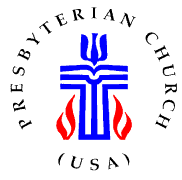 United Presbyterian Church
2360 Longwood
Ave., Reedsport, OR 97467 (541) 271-3214
Choir Warm-up 10:15 • Thursday Study Group: 5:30 - 6:30
Office and Pastor's Hours:
Wednesday, Thursday and Friday from 8:30-4:00
.
Saturdays:
9:00-12:00
---
The Reedsport and Community Events Page
If you would like your event listed here, send us an email.
Home

Contact us

1st First Tuesday of the Month – Help for the Homeless

When: Tue, June 5, 1pm – 3pm

Description: What: Help for Homeless Veterans Where: Project Blessing Food Pantry, 150 S. 20th St, Reedsport, OR

When: First Tuesday of every month Time: 1 p.m. - 3 p.m. Douglas County HUD-VASH and UCAN representatives will be on site to provide assistance to all homeless veterans.

2nd and 4th Tuesday of the month – Grief Support Group

Tuesdays, 10:30am – 12:00pm

Description: What: South Coast Hospice Grief Support Group Meeting Where: Family Resource Center, 5 Saint John's Way, Reedsport Day/Time: 2nd and 4th Tuesday of each month, 10:30 a.m. - 12:00 p.m.

Wednesday(s) at 9 am

Douglas County Commissioner's Meeting by Video

Where: Douglas County Annex, 680 Fir Ave, Reedsport, OR

Wednesday(s) – 1-3 pm

Bingo at Senior Center

Wednesdays – 4:30 pm – 5:30 pm

Weight Watchers at RCCA

Free Blood Pressure Clinic - Winchester Bay Community Center

2nd Wednesday – 11 am – Noon

Free Blood Pressure Clinic - Timber Ridge Retirement Center

2nd Thursday - 10 am – 11 am

Free Blood Pressure Clinic – Reedsport Senior Center

3rd Thursday – 11 am - Noon

CDABA 2017 Art Challenge

All community members of Reedsport, Winchester Bay, Gardiner, and Scottsburg are invited to submit up to three pieces of original art or craft in CDABA's current challenge:

"A Glimpse of Reedsport."

The 2017 Art Challenge opening reception will be held at the Mindpower Gallery on the evening of Friday, June 16, 2017 (5 pm - 7pm).

Entries can be any medium and/or material. Examples include fiber, yarn, ceramic, photography, oil, acrylic, sculpture, metal, jewelry, and mixed media. Entries must be the artist's original work.

Entries are limited in size to those items that will fit through a standard door. All entries must be ready for display, including a hanging device if appropriate. ALL ENTRIES MUST have a sturdy label with the title, artist's name, address, and phone number securely attached in an inconspicuous location.

There is a $10 entry fee for the first piece and an additional $5 entry fee each for the 2nd and 3rd entries. All entries will be eligible for the Viewer's Choice Award of $50, the Mayor's Choice Award of $50, and the Judge's Award of $100. The winner of the Judge's award will be chosen by a professional from the art industry and will be based on best use of theme, good design, and the quality of the work.

Entries will be accepted at the Mindpower Gallery, 417 Fir Avenue (Hwy 38), Reedsport, OR 97467 on Friday June 9, 2017, between 10 am and 5:30 pm only.

The show will hang beginning Friday, June 16, 2017 in conjunction with CDABA's Art Walk (held on Saturday, June 17, 2017 10am to 5 pm), and the Reedsport/Winchester Bay Chamber of Commerce's Oregon Divisional Chainsaw Carving Championships. The show will end on Saturday June 24, 2017.

You may pick up your entries on June 27th or 28th between 10:00 am and 5:00 pm.

Crafters and artists interested in participating in the old town sidewalk Art Walk and show on Saturday, June 17, 2017 (10:00 am to 5:00 pm) can reserve a free space and get more info by calling the Mindpower Gallery at 541-271-2485.

For more information concerning the art challenge please contact Theresa Chickering at tjchickering@yahoo.com or 541 271-4608

Or Kathleen Miller at kkmiller@reedsportlaw.com

Oregon Coast Music Festiva at the Marshfield High School Auditorium
July 25, 2017 - "The Virtuoso Orchestra"
July 27, 2017 - Pops Concert "Gotta Dance"
July 29, 2017 - "Northern Lights" Nielsen: Helios Overture

PRICE-N-PRIDE RECEIPTS AND BOX TOPS

The students at the Reedsport Community Charter School are collecting Price-N-Pride Receipts and Box Tops. Simply drop off your receipts at the RCCS office.