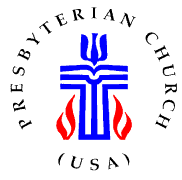 United Presbyterian Church
2360 Longwood
Ave., Reedsport, OR 97467 (541) 271-3214
Sunday Service:
10:30: Choir Warm-up 10:15 • Thursday Study Group: 5:30 - 6:30 (Starts in fall)
Office and Pastor's Hours:
Wednesday, Thursday and Friday from 8:30-4:00
.
Saturdays:
9:00-12:00
.

Making a Difference and Changing Lives Since 1919
---
The Reedsport and Community Events Page
(If you would like your event listed here, send us an email)
Last updated: 07/05/2018
Community Events
7/6—From 5 to 7pm Wine tasting event at the Mindpower Gallery.
7/9—6:00pm City Public meeting regarding several changes to city ordinances.
7/12—5pm outdoor music at Umpqua Discover Center. (Bring lawn chairs.)
7/14—Christmas in July. Breakfast and project assignments at St. John's Catholic Church. Lunch will be served here.
7/19—6:30 Friends of OH Hinsdale Garden meeting at library.
7/21—5:00pm Oregon Coast Anglers annual dinner banquet and auction at City Hall.
7/23—5:00pm City Planning Commission at City Hall.
7/27—Noon: Lower Umpqua Hospital light lunch and speaker.
On the last Wednesday of every month from 12:00pm – 1:30pm
Lower Umpqua Hospital — Free Lunch & Learn
2nd and 4th Tuesday of the month – Grief Support Group
Tuesdays, 10:30am – 12:00pm
Description: What: South Coast Hospice Grief Support Group Meeting Where: Family Resource Center, 5 Saint John's Way, Reedsport Day/Time: 2nd and 4th Tuesday of each month, 10:30 a.m. - 12:00 p.m.
Wednesday(s) at 9 am
Douglas County Commissioner's Meeting by Video
Where: Douglas County Annex, 680 Fir Ave, Reedsport, OR
Wednesday(s) – 1-3 pm
Bingo at Senior Center
Wednesdays – 4:30 pm – 5:30 pm
Weight Watchers at RCCA
Free Blood Pressure Clinic - Winchester Bay Community Center
2nd Wednesday – 11 am – Noon
Free Blood Pressure Clinic - Timber Ridge Retirement Center
2nd Thursday - 10 am – 11 am
Free Blood Pressure Clinic – Reedsport Senior Center
3rd Thursday – 11 am - Noon
PRICE-N-PRIDE RECEIPTS AND BOX TOPS —
The students at the Reedsport Community Charter School are collecting Price-N-Pride Receipts and Box Tops. Simply drop off your receipts at the RCCS office.


Coastal Douglas Arts & Business Alliance (CDABA) is partnering with Chris and Sheryl Rush, owners of the Rogue River Coffee Co., to host an open house and artist and music reception on Saturday, November 18, 2017 (Noon to 3 pm). Stop by to meet the owners at 1891 Winchester Ave (corner of Highway 101 and 19th), Reedsport, OR 97467, and check out their coffee, pastries, and lunch menu items.
The artist reception will feature various artists, including Gary M. Herd, Kraken Studios;
Donna Lee, Donna Lee Studio; Reggie Oflock, Sea Gypsy Cottage Studio; and Susanne M. Weston, Susanne Weston Art. It will also feature music by Reedsport's own-Sean Grubb.
Gary Herd is a self-taught "Urban Landscape" painter, known for his colorful, bold outlined paintings. When Gary is not in the studio creating art, he's painting on a much larger scale with his mural business Kraken Studios. Herd's newest mural "Salmon History" is on the dike wall in Reedsport.
Donna Lee, started art school right out of high school. Donna started as an illustrator, turned into a photographer to photograph her art work and fell in love. Now after 30 years behind the camera, Donna has picked up color pencils and has also picked up scratchboard art.
Reggie Oflock, was born and raised in California. Reggie retired in Grants Pass and later moved to Florence Oregon with her husband and 2 dogs, Bruiser and Shadow. Reggie is a self-taught artist and also enjoys reading, beach walks, fishing, and world travelling.
Susanne Weston has been an artist for over 50 years, starting in watercolors and moving to acrylics, mostly mountain landscapes, but also portrait work. Susanne began 3-dimensional art on wood and stone about four years ago. Susanne's images of trees are painted in copper, gold, silver, gunmetal, and multiple colors to coordinate with the rock or wood she uses for her background.) (Top)