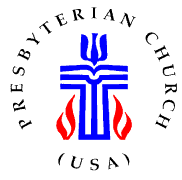 United Presbyterian Church
2360 Longwood
Ave., Reedsport, OR 97467 (541) 271-3214
Sunday Service:
10:30: Choir Warm-up 10:15 —
Office Hours

:

9:00-2:00 Tuesday, Wednesday, Thursday
Pastor's Hours:
Wednesday, Thursday and Friday from 8:30-4:00
. Saturdays:
9:00-12:00
.
Making a Difference and Changing Lives Since 1919
---
Scriptures For Sunday, October 1, 2017
Note: until after I return on the 25th of October, there will be no more advance scripture readings.
Hymns for Sunday
267 All Things Bright and Beautiful
379 My Hope Is Built
432 Song of Hope
NonProphets: I Know Who Holds Tomorrow
FIRST READING: Isaiah 5:1-7 — The song of the vineyard
1. Let me sing my beloved the song of my friend for his vineyard. My beloved had a vineyard on a fertile hillside. 2. He dug it, cleared it of stones, and planted it with red grapes. In the middle he built a tower, he hewed a press there too. He expected it to yield fine grapes: wild grapes were all it yielded.
3. And now, citizens of Jerusalem and people of Judah, I ask you to judge between me and my vineyard. 4. What more could I have done for my vineyard that I have not done? Why, when I expected it to yield fine grapes, has it yielded wild ones?
5. Very well, I shall tell you what I am going to do to my vineyard: I shall take away its hedge, for it to be grazed on, and knock down its wall, for it to be trampled on. 6. I shall let it go to waste, unpruned, undug, overgrown by brambles and thorn-bushes, and I shall command the clouds to rain no rain on it.
7. Now, the vineyard of Yahweh Sabaoth is the House of Israel, and the people of Judah the plant he cherished. He expected fair judgement, but found injustice, uprightness, but found cries of distress.
GOSPEL READING: Matthew 21:33-46
33. "Listen to another parable. There was a landowner who planted a vineyard, put a fence around it, dug a wine press in it, and built a watchtower. Then he leased it to tenants and went to another country. 34. When the harvest time had come, he sent his slaves to the tenants to collect his produce. 35. But the tenants seized his slaves and beat one, killed another, and stoned another. 36. Again he sent other slaves, more than the first; and they treated them in the same way. 37. Finally he sent his son to them, saying, "They will respect my son. 38. But when the tenants saw the son, they said to themselves, "This is the heir; come, let us kill him and get his inheritance. 39. So they seized him, threw him out of the vineyard, and killed him. 40. Now when the owner of the vineyard comes, what will he do to those tenants?"
41. They said to him, "He will put those wretches to a miserable death, and lease the vineyard to other tenants who will give him the produce at the harvest time." 42. Jesus said to them, "Have you never read in the scriptures: "The stone that the builders rejected has become the cornerstone; this was the Lord's doing, and it is amazing in our eyes'? 43. Therefore I tell you, the kingdom of God will be taken away from you and given to a people that produces the fruits of the kingdom. 45. When the chief priests and the Pharisees heard his parables, they realized that he was speaking about them. 46. They wanted to arrest him, but they feared the crowds, because they regarded him as a prophet.