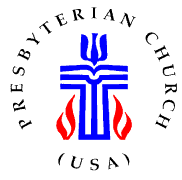 United Presbyterian Church
2360 Longwood
Ave., Reedsport, OR 97467 (541) 271-3214
Sunday Service:
10:30: Choir Warm-up 10:15 —
Office Hours

:

9:00-2:00 Tuesday, Wednesday, Thursday
Pastor's Hours:
Wednesday, Thursday and Friday from 8:30-4:00
. Saturdays:
9:00-12:00
.
Making a Difference and Changing Lives Since 1919
---
This page was last updated on:
Scriptures For Sunday, August 20, 2017
Lay Leader: Cindy
Hymns for Sunday
2068 I Love You, Lord
345 Dear Lord and Father of Mankind
FIRST READING 1 Corinthians 13—The Gift of Love
1. If I speak in the tongues of mortals and of angels, but do not have love, I am a noisy gong or a clanging cymbal. 2. And if I have prophetic powers, and understand all mysteries and all knowledge, and if I have all faith, so as to remove mountains, but do not have love, I am nothing. 3. If I give away all my possessions, and if I hand over my body so that I may boast, but do not have love, I gain nothing. 4. Love is patient; love is kind; love is not envious or boastful or arrogant 5. or rude. It does not insist on its own way; it is not irritable or resentful; 6. it does not rejoice in wrongdoing, but rejoices in the truth. 7. It bears all things, believes all things, hopes all things, endures all things. 8. Love never ends. But as for prophecies, they will come to an end; as for tongues, they will cease; as for knowledge, it will come to an end. 9. For we know only in part, and we prophesy only in part; 10. but when the complete comes, the partial will come to an end. 11. When I was a child, I spoke like a child, I thought like a child, I reasoned like a child; when I became an adult, I put an end to childish ways. 12. For now we see in a mirror, dimly, but then we will see face to face. Now I know only in part; then I will know fully, even as I have been fully known. 13. And now faith, hope, and love abide, these three; and the greatest of these is love.
GOSPEL READING Matthew 15:10-20
15 Then Pharisees and scribes came to Jesus from Jerusalem and said, 2"Why do your disciples break the tradition of the elders? For they do not wash their hands before they eat." 3 He answered them, "And why do you break the commandment of God for the sake of your tradition? 4 For God said, 'Honor your father and your mother,' and, 'Whoever speaks evil of father or mother must surely die.' 5 But you say that whoever tells father or mother, 'Whatever support you might have had from me is given to God,' then that person need not honor the father. 6 So, for the sake of your tradition, you make void the word of God. 7 You hypocrites! Isaiah prophesied rightly about you when he said: 8 'This people honors me with their lips, but their hearts are far from me; 9 in vain do they worship me, teaching human precepts as doctrines.' "
10 Then he called the crowd to him and said to them, "Listen and understand: 11 it is not what goes into the mouth that defiles a person, but it is what comes out of the mouth that defiles." 12 Then the disciples approached and said to him, "Do you know that the Pharisees took offense when they heard what you said?" 13 He answered, "Every plant that my heavenly Father has not planted will be uprooted. 14 Let them alone; they are blind guides of the blind. And if one blind person guides another, both will fall into a pit." 15 But Peter said to him, "Explain this parable to us." 16 Then he said, "Are you also still without understanding? 17 Do you not see that whatever goes into the mouth enters the stomach, and goes out into the sewer? 18 But what comes out of the mouth proceeds from the heart, and this is what defiles. 19 For out of the heart come evil intentions, murder, adultery, fornication, theft, false witness, slander. 20 These are what defile a person, but to eat with unwashed hands does not defile."