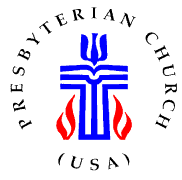 United Presbyterian Church
2360 Longwood
Ave., Reedsport, OR 97467 (541) 271-3214
Sunday Service:
10:30: Choir Warm-up 10:15 —
Office Hours

:

9:00-2:00 Tuesday, Wednesday, Thursday
Pastor's Hours:
Wednesday, Thursday and Friday from 8:30-4:00
. Saturdays:
9:00-12:00
.
Making a Difference and Changing Lives Since 1919
---
Scriptures For Sunday, September 24, 2017
Lay Leader: Nada
FIRST READING Psalms 105:37-45
37. Then he brought Israel out with silver and gold, and there was no one among their tribes who stumbled. 38. Egypt was glad when they departed, for dread of them had fallen upon it. 39. He spread a cloud for a covering,
and fire to give light by night. 40. They asked, and he brought quails, and gave them food from heaven in abundance. 41. He opened the rock, and water gushed out; it flowed through the desert like a river. 42. For he remembered his holy promise, and Abraham, his servant. 43. So he brought his people out with joy, his chosen ones with singing. 44. He gave them the lands of the nations, and they took possession of the wealth of the peoples, 45. that they might keep his statutes and observe his laws. Praise the Lord!
GOSPEL READING Matthew 20:1-16
1. `Now the kingdom of Heaven is like a landowner going out at daybreak to hire workers for his vineyard. 2. He made an agreement with the workers for one denarius a day and sent them to his vineyard. 3. Going out at about the third hour he saw others standing idle in the market place 4. and said to them, `You go to my vineyard too and I will give you a fair wage.' 5. So they went. At about the sixth hour and again at about the ninth hour, he went out and did the same. 6. Then at about the eleventh hour he went out and found more men standing around, and he said to them, `Why have you been standing here idle all day?' 7. `Because no one has hired us,' they answered. He said to them, "`You go into my vineyard too.'
8. In the evening, the owner of the vineyard said to his bailiff, `Call the workers and pay them their wages, starting with the last arrivals and ending with the first.' 9. So those who were hired at about the eleventh hour came forward and received one denarius each. 10. When the first came, they expected to get more, but they too received one denarius each. 11. They took it, but grumbled at the landowner saying, 12. `The men who came last have done only one hour, and you have treated them the same as us, though we have done a heavy day's work in all the heat.' 13. He answered one of them and said, `My friend, I am not being unjust to you; did we not agree on one denarius? 14. Take your earnings and go. I choose to pay the last comer as much as I pay you. 15. Have I no right to do what I like with my own? Why should you be envious because I am generous?' 16. Thus the last will be first, and the first, last."