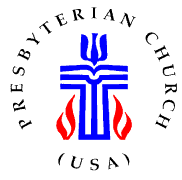 United Presbyterian Church
2360 Longwood
Ave., Reedsport, OR 97467 (541) 271-3214
Sunday Service:
10:30: Choir Warm-up 10:15 —
Office Hours

:

9:00-2:00 Tuesday, Wednesday, Thursday
Pastor's Hours:
Wednesday, Thursday and Friday from 8:30-4:00
. Saturdays:
9:00-12:00
.
Making a Difference and Changing Lives Since 1919
---
Scriptures For Sunday, November 19, 2017
Hymns for Sunday
2070 He Is Exalted
391 Take My Life
525 Here I Am, Lord
NP: Go Down, Moses
1. Unto You I lift up my eyes, O You who dwell in the heavens. 2. Behold, as the eyes of servants look to the hand of their masters, As the eyes of a maid to the hand of her mistress, So our eyes look to the Lord our God, Until He has mercy on us. 3. Have mercy on us, O Lord, have mercy on us! For we are exceedingly filled with contempt. 4. Our soul is exceedingly filled With the scorn of those who are at ease, With the contempt of the proud. (NKJ)
GOSPEL READING Matthew 25:14-30
14. `It is like a man about to go abroad who summoned his servants and entrusted his property to them. 15. To one he gave five talents, to another two, to a third one, each in proportion to his ability. Then he set out on his journey. 16. The man who had received the five talents promptly went and traded with them and made five more. 17. The man who had received two made two more in the same way. 18. But the man who had received one went off and dug a hole in the ground and hid his master's money.
19. Now a long time afterwards, the master of those servants came back and went through his accounts with them. 20. The man who had received the five talents came forward bringing five more. `Sir,' he said, `you entrusted me with five talents; here are five more that I have made.' 21. His master said to him, `Well done, good and trustworthy servant; you have shown you are trustworthy in small things; I will trust you with greater; come and join in your master's happiness.' 22. Next the man with the two talents came forward. `Sir,' he said, `you entrusted me with two talents; here are two more that I have made.' 23. His master said to him, `Well done, good and trustworthy servant; you have shown you are trustworthy in small things; I will trust you with greater; come and join in your master's happiness.' 24. Last came forward the man who had the single talent. `Sir,' said he, `I had heard you were a hard man, reaping where you had not sown and gathering where you had not scattered; 25. so I was afraid, and I went off and hid your talent in the ground. Here it is; it was yours, you have it back.' 26. But his master answered him, `You wicked and lazy servant! So you knew that I reap where I have not sown and gather where I have not scattered? 27. Well then, you should have deposited my money with the bankers, and on my return I would have got my money back with interest. 28. So now, take the talent from him and give it to the man who has the ten talents. 29. For to everyone who has will be given more, and he will have more than enough; but anyone who has not, will be deprived even of what he has. 30. As for this good-for-nothing servant, throw him into the darkness outside, where there will be weeping and grinding of teeth.' (NJB)