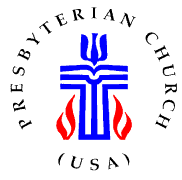 United Presbyterian Church
2360 Longwood
Ave., Reedsport, OR 97467 (541) 271-3214
Sunday Service:
10:30: Choir Warm-up 10:15 • Thursday Study Group: 5:30 - 6:30 (Starts in fall)
Office and Pastor's Hours:
Wednesday, Thursday and Friday from 8:30-4:00
.
Saturdays:
9:00-12:00
.

Making a Difference and Changing Lives Since 1919
---
Scriptures for Sunday, August 19
Hymns for Sunday
554 Let All Things Now Living
339 Be Thou My Vision
432 Song of Hope
Lay Leader: Nada
Psalm 130
1. Out of the depths I call to you, LORD; 2. Lord, hear my cry! May your ears be attentive to my cry for mercy. 3. If you, LORD, mark our sins, Lord, who can stand? 4. But with you is forgiveness and so you are revered. 5. I wait with longing for the LORD, my soul waits for his word. 6. My soul looks for the Lord more than sentinels for daybreak. More than sentinels for daybreak, 7. let Israel look for the LORD, For with the LORD is kindness, with him is full redemption, 8. And God will redeem Israel from all their sins.
GOSPEL READING John 6:51-58
51. I am the living bread that came down from heaven. Whoever eats of this bread will live forever; and the bread that I will give for the life of the world is my flesh." 52. The Jews then disputed among themselves, saying, "How can this man give us his flesh to eat?" 53. So Jesus said to them, "Very truly, I tell you, unless you eat the flesh of the Son of Man and drink his blood, you have no life in you. 54. Those who eat my flesh and drink my blood have eternal life, and I will raise them up on the last day; 55. for my flesh is true food and my blood is true drink. 56. Those who eat my flesh and drink my blood abide in me, and I in them. 57. Just as the living Father sent me, and I live because of the Father, so whoever eats me will live because of me. 58. This is the bread that came down from heaven, not like that which your ancestors ate, and they died. But the one who eats this bread will live forever."
59. He said these things while he was teaching in the synagogue at Capernaum.