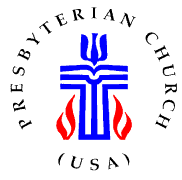 United Presbyterian Church
2360 Longwood
Ave., Reedsport, OR 97467 (541) 271-3214
Sunday Service:
10:30: Choir Warm-up 10:15 • Thursday Study Group: 5:30 - 6:30 (Starts in fall)
Office and Pastor's Hours:
Wednesday, Thursday and Friday from 8:30-4:00
.
Saturdays:
9:00-12:00
.

Making a Difference and Changing Lives Since 1919
---
Working together to make the world a better place.
One week from Friday is our Annual Church Picnic, August 17 @ 5:30 at Roy and Marlene's—Address: 847 Ranch Road.
Next year UPC turns 100 years old, as does the city of Reedsport. The City planning commission will meet this Thursday, 8/9, at the Waterfront Tavern's back room restaurant. Click here for more info.
Thanks to Jeff for the photo on the right of Barbara's last Sunday here after forty years of participation in the choir, the service and in many other ways. Kathe presented her with a photo of the sanctuary, and the NonProphets sang, "Happy Trails." We will miss you, Barbara, and we hope you really enjoy Woodburn and that it's a good fit. May God be with you.
Throughout the Month of August we will be hosting the Vesper Services at Aiden. All are welcome to participate.
The August Lay Leader and Greeter dates are available by clicking here.
This Sunday's scripture readings have been uploaded, as well as last Sunday's sermon.
We could use more volunteers as ushers and layleaders. Please think about volunteering.
Like to play and sing? So do we. Talk to Buck, Nada,Tom or Eva about becoming a part of the "Nonprophets".
Life can sometimes be frustrating and painful. So, if you're feeling stressed out and need an ear to listen, drop by—I will be glad to sit, listen and help if I can. Everything is always held in the strictest confidence.
.
5

Cindy

Kathe

COMMUNION: Dennis & Cindy

12

Marlene

Roy

19

Nada

Linda

26

Eva

Kay N.
Counter