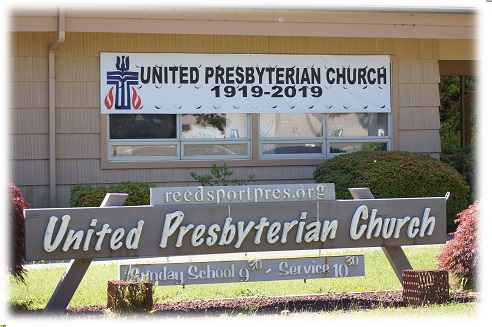 Last updated: 7/10/2019
Working together to make the world a better place.
This week's Lay Leader is Leo and our greeter is Linda.
The NonProphets begin practicing again on Fridays at 10:15 starting this week.
Our church will be doing the vesper service at Aiden beginning July 28 and continuing through August.
Our centennial celebration has come and gone, and what a time it was. People came from almost everywhere--as far away as Indiana. Everyone was so glad to see each other that the conversations hardly stopped. There were tears, laughter and spontaneous outbursts. It was a wonderful event.
The Study group is finished for the summer, but will pick back up in the fall.
Like to play and sing? So do we. Talk to Buck, Nada, Rosalie, Tom or Eva about becoming a "Nonprophet".
Life can sometimes be frustrating and painful. So, if you are feeling stressed out and need an ear to listen, drop by, I'll be glad to sit, listen and help if I can. Everything is always held in the strictest confidence.
Counter