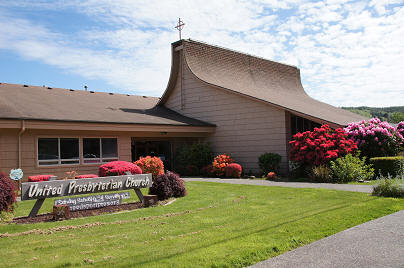 Last updated: 5/30/2019
Working together to make the world a better place.
Click Here for our Centennial Invitation.
A New Page — a prayer chain page has been added to this website. If you need prayers for yourself or someone else, please send me an email by clicking Contact on the left sidebar. Click Here for prayer list.
Pictures of Veterans Day Dinner all taken by Eva. Click Here
June's Calendar has been uploaded. Click here.
Centennial Sunday Celebration Service 6/23/2019.
Click here for photos of the Good Friday Service.
Centennial potluck for guests 6/22/2019 @ 6PM.
The church sanctuary will be open from 8:30 to 4:00 for prayer and worship on June 26—our centennial day.
The Study group is back in full swing and meets 5:30 Thursdays. Now studying And the Word Came with Power. Please use High Street entrance.
Like to play and sing? So do we. Talk to Buck, Nada, Rosalie, Tom or Eva about becoming a "Nonprophet".
Life can sometimes be frustrating and painful. So, if you are feeling stressed out and need an ear to listen, drop by, I'll be glad to sit, listen and help if I can. Everything is always held in the strictest confidence.
**Reedsport Memorial Parade at 1:30, the Memorial Ceremony at 3:00, then Veteran meet here to greet at 4:00, and then eat diner here at 4:30, followed by a Patriotic concert at the high school, next dorr at 7:00
| | | | |
| --- | --- | --- | --- |
| June 2019 | Leaders | Greeters | Special Occasions |
| 2 | Cindy | Kathe | COMMUNION: Cindy & Dennis |
| 9 | Eva | Dennis | |
| 16 | Nada | Linda | |
| 23 | Dennis | Roy | |
| 30 | Tom | Kay | |
Counter