Working together to make the world a better place.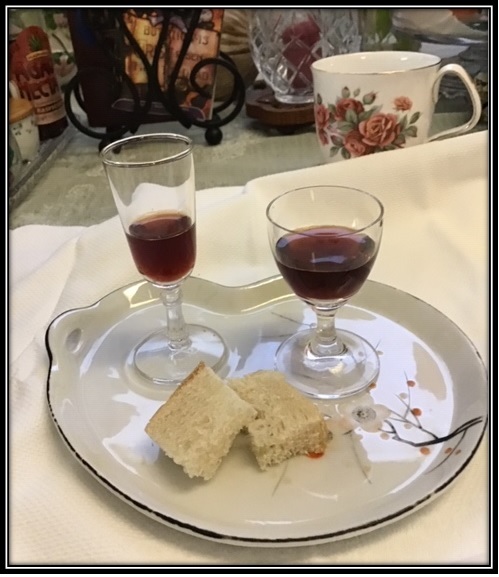 The Pentecost Sunday Service for 5/31 is up. Click Here YouTube is here: (Click here) Please note that the YouTube service is less jerky--at least on my computer.
Don't forget to get a Christmas in July form if you need anything done around the house and are unable to afford or able to do yourself. The foms are available by Clicking Here. This will need to be printed out, but if you are unable to print it out, come by the office and I will do it here.
The service for the 6th Sunday of Easter is now up on our website. Click here For YouTube, Click here
The Good News keeps getting better. Session met yesterday afternoon and decided that we would officially reopen with certain limitations on May 24. The limitations are as follows:
<![if !supportLists]> 1. 1. <![endif]> Facemasks must be worn.
<![if !supportLists]> 2. <![endif]> 2. We must maintain the six foot social distancing requirement.
<![if !supportLists]> 3. <![endif]> 3. Only 25 people may be in attendance. (Because of the restrictions and limitations, we probably will be under that. But, if we have more than that, I would be willing to do two services.
)
<![if !supportLists]> 4. <![endif]> 4. At least for a while there will be no food or coffee afterwards. Sitting and talking (6' apart) will be fine.
We ask that those have compromised immune systems refrain from attending. I will still be uploading the service film recording as we've been doing—one copy on our web site and one on YouTube.
There are some limitations: it has been proven that singing shoots more micro-organisms into the air. They, in turn, hang suspended long afterwards, making it more likely someone will come into contact with it. With that in mind, the hymns will be played on the piano only. If the choir sings, they will need to wear masks and work out how.
The service for 5/10 is up on our website by clicking here. It is also up on YouTube by (Clicking here.)
To the right is what communion resembled at Tom and Eva's home when they partook during the service.
The following is from the Christmas in July planning committee: Due to the current social distancing mandate the Christmas in July steering committee is postponing our 'big day' which occurs on the second Saturday of July. Much planning and prior work goes into making that day happen that would be difficult to do right now.
They go on to say that they are very much hoping they can still have their event later in the summer or fall. They even hope to complete simple projects one at a time if by coordinating with a volunteer.
If you woul like work done by the Christmas in July team, you can can return the form (Click here) by mailing it to Christmas in July, 2191 Birch Ave. Reedsport, OR 97467
If you should find yourself in need, please call me at 541 218 7657 and I will do whatever I can. You can also email me at sismtn@frontier.com.
Sunday Service:
10:30: Choir Warm-up 10:15
Thursday Study Group: 5:30 - 6:30
Office and Pastor's Hours:
Wednesday, Thursday and Friday from 8:30-2:00
.

Saturdays:
9:00-12:00
.
Counter